You are here
BI Engineer Position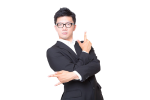 Staff Comment:
If you like analyzing data, this is your chance!
Job Description

BIシステム導入におけるコンサルティング、構築、運用・保守等の業務
・KPI策定、システム要件定義
・OLAP、BIシステム設計、構築
・DWH設計、構築
・ETL設計、構築
これまでの担当領域やキャリアプランに応じた業務をお任せします。

General Info

企業の基幹業務、経営管理業務のコア領域をサポートするソリューション、テクノロジーを提供している会社です。
ITを単なるコスト削減の手段としてではなく、お客様の経営や業務を変革するための手段として考えています。
業務改革、IT構築、運用・保守にわたる全サービス領域で、私たちは、お客様にとって最善のソリューションを提供しています。

Responsibilities

Recruitment Requirements

◇求める人材
DB設計、開発経験がある方。(SQL Server経験者歓迎)
Java、PL/SQL、T-SQLの設計、開発経験がある方。
BIツール構築経験者歓迎。(QlikView、Cognos、Oracle BIなど)
ETLツール構築経験者歓迎。(DataStage、PowerCenter、DataSpiderなど)

◇募集要項
職種 ITエンジニア, 技術
職種詳細 BI導入コンサルタント/東京または大阪
英語能力 日常会話以上

Income

月給 240,000円 ~ 700,000円
経験・年齢を考慮し当社規定により優遇します

Work Information

勤務時間 フレックスタイム制(コアタイム10:00~15:00)
※標準労働時間8時間
※客先での常駐の場合、常駐先の勤務時間に準じます
待遇 各種社会保険完備(雇用、労災、健康、厚生年金)、退職金制度、社員旅行
休日・休暇 完全週休2日制(土曜日、日曜日)、祝日、年末年始、慶弔休暇、特別休暇、誕生日休暇、産児休暇、育児休暇、有給休暇

◇所在地
東京都千代田区
 
◇◆Please apply by using the form at the bottom of this page◆◇
※ Please understand that we will not reply if you don't follow or meet the requirements.
※ Please do not try to contact us through any means other than the form before we respond to your form entry. If you meet the requirements we will contact you.
ENT株式会社
* ENT Co. Ltd. is cooperating with Connect Co. Ltd. for recruiting opportunities.
* This position is under private recruitment. We will tell you the company name only when we do the interview.
※ We also check your Japanese level through your email correspondence. For positions that require Japanese please mail us in Japanese.
※ Unless specifically stated in the requirements, this position REQUIRES Business level Japanese. Please read all requirements carefully.