You are here
Five Star Luxury Hotel Operator (Service Center Associate) Wanted
Five Star Luxury Hotel Operator (Service Center Associate) Wanted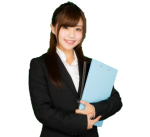 Staff Comment:
Let your charisma shine in this job at a Five Star Luxury Hotel in Tokyo!
We are looking for hotel operators at a 5 star luxury hotel in Tokyo.
We are looking for high level communication skills that can accommodate a variety of customers and can respond with empathy.
◆ Activities
· Hotel representative phone reception
· Hotel room phone reception
· Room service acceptance
· Restaurant reservations etc. reception
◆ Details
Employment: Full-time employee
Position: hotel operator
Location: Suburb of Tokyo Station
Working hour: shift system based on work schedule (working hours: 8 hours per 1 day)
Salary: determined by considering experience / ability
◆ Required Information
Business level Japanese AND Business level English ability (conversation, reading and writing)
☆★☆★☆★☆★☆★☆★☆★☆★☆★☆★☆★☆★
◆ Requirements
Clear speaker
Those who can handle polite telephone responses
A good coordinator
Good communication skills to deal with various customers
Good at teamwork
A Good listener
Confident, charming, caring
Higher learning motivation
Active
☆★☆★☆★☆★☆★☆★☆★☆★☆★☆★☆★☆★
◆ Perks
Full Social insurance
Transportation expenses
Full employee cafeteria (with meal allowance)
Bonuses: twice a year (paid in June and December)
Annual holiday: 114 days
Annual paid leave: 10 days in the first year
◆ Application
To apply fill out the form below
https://docs.google.com/forms/d/e/1FAIpQLSeszsNFgovR4A2mzaEL-7ST5p6Ywlx_RLPYfe9yKq_liNVlmw/viewform
ENT株式会社
* ENT Co. Ltd. is cooperating with TOMO PARTNERS Co. Ltd. for recruiting opportunities.
* This position is under private recruitment. We will tell you the company name only when we do the interview.* Please understand that we will not reply if you don't follow or meet the requirements.