You are here
Home care Nursing part-time job! From 1 time per week and up.
Home care Nursing part-time job! From 1 time per week and up.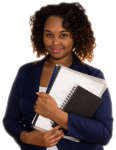 Staff Comment:
N4~OK! 1500yen/hour~! Flexible job that requires little Japanese and no experience in Saitama!
A Home care nursing care facility in Saitama is looking for a part timer.
The facility provides clients with daily living assistance and nursing care services.
They want to emphasis on the ease of working for our staff, the working hours are ok from 1 time per week and up.
The inexperienced are welcome, anyone interested in human care and those who are good in communicating. Please feel free to apply!
※Happily Welcoming people with the following qualifications:
It is a plus if you have a

ホームヘルパー二級

(home helper (qualification/certificate)

Level 2)か介護士初任者研修資格

(care worker induction course)
· Recruitment position
Part-Time Job
· Outline of work
Home care nursing care service
Salary
Hourly 1500 yen ~ 2000 yen
·Work location
Saitama-ken,  Iruma-gun, Moroyamamachi,
* Details for non-Japanese resident applicants
- No visa support available
- Japanese level N4 or higher needed
ENT株式会社
* ENT Co. Ltd. is cooperating with TOMO PARTNERS Co. Ltd for recruiting opportunities.
* This position is under private recruitment. We will tell you the company name only when we do the interview.