You are here
Life insurance company assistant manager · HR Division
Life insurance company assistant manager · HR Division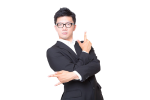 Staff Comment:
A solid job that is good if you like interacting with people and staff.
· Foreign-affiliated life insurance company
Salary: 6 million to 10 million
Working hours: 9: 00 ~ 17: 00 (working hours: 7 hours / 1 day)
Benefits: Social insurance complete, transportation expenses
Bonuses: Once a year (paid in March)
Annual holiday: about 120 days
【Type of work】
1. Labor law related correspondence
(1) Procedure for amending employment rules
(2) Procedures for signing labor-management agreements
(3) Employment Contract Update Procedure
(4) Responding to inquiries from employees regarding personnel-related rules and procedures
2. Time Management Support
(1) Work management system maintenance
(2) Vendor management
(3) Data creation
(4) absenteeism leave management
3. Procedures related to the above and inquiries from inside or outside the HR
4. Review process related to personnel-related procedures
【Required work experience / skill】
· Three years of experience in personnel management (especially labor management, payroll etc.)
· Experience leading business improvement in personnel affairs
· Flexible collaboration with team members and stakeholders
· PC skills (Excel, PowerPoint, Word)
· Business level Japanese AND English
【Welcome experience · skill】
· 2 years work experience as a leader
Certifications
· No special certifications required, social insurance labor, sanitation manager qualifications are a plus.
【Other qualities we are looking for】
High awareness of compliance

Honesty, acceptance of change, welcome of innovation, curiosity, open-minded, problems solving skills and good at integration
Committed to reaching goals, people with high motivation to learn new things

People who can aim for future executive candidates