You are here
Manager for a System Audit Team
Manager for a System Audit Team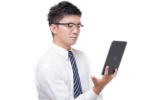 Staff Comment:
It's time for the next step in your career!
Manager for a System Audit Team wanted for a Foreign life insurance company
· Foreign life insurance company
· Salary : ~12,000,000 yen
Working hours: 9: 00~17: 00 (total working hours: 7 hours / per day)
Location: Tokyo Kinshicho
Benefits and perks:
Full social insurance, transportation expenses
Bonuses: Once a year (paid in March)
Annual holiday: about 120 days
Annual paid vacation: 5th in the first year (in case of joining from July to December)
Responsibilities:
* Lead risk based technical IT and Project Assurance audits within the established budgets, target dates and Audit methodology.
* Participate in Business Integrated Audits to cover IT related risks and
controls.
* Provide practical and value adding recommendations as a trusted advisor to
stakeholders.
* Perform an annual IT risk assessment aimed to support the development of
the annual IT audit plan.
* Plan and execute SOX IT control testing. Serve as the primary contact with
the external auditors to coordinate the annual SOX procedures.
* Promote use of Data Analytics within Internal Audit by collaborating with
other external/internal departments.
* Build strong relationships and mutual trust with all internal and external
stakeholders.
* Identify Key and Missing controls in business and technology processes and
evaluate the design and operating effectiveness of identified key controls.
* Summarize audit findings and draft audit issues and report in a concise
and precise manner.
Requirements:
Experience:
* 6+ years of IT auditing, consulting or IT industry work experience.
* Previous experience in doing audits in areas such as Network, Databases,
Operating Systems, SDLC, Project Assurance etc.
* Previous experience of successfully using CAATS and Data Analytics in Audits.
* Preferably, 5+ years of experience in the life insurance or financial industry.
* Preferably, 5+ years of experience with US or Japan SOX.
Skills:
* Critical and Logical Thinking
* Assertiveness and Inquisitive
* Audit Report Writing Skills
* Business communication and presentation skills (Japanese and English)
* Proficient in identifying the data necessary for analytics, acquisition,
manipulation, transformation, and validation (Preferable experience of using tools such as ACL, SQL, Tableau, SAS, Excel etc.)
Language:
*Japanese: Native/Business, English: Native/Business
Qualifications:
* "CISA" or "System Auditor by METI" is preferred.
Personality:
* Looking for a Self-Starter and Team Player
ENT株式会社
* ENT Co. Ltd. is cooperating with Medoriver Co. Ltd for recruiting opportunities.
* This position is under private recruitment. We will tell you the company name only when we do the interview.