You are here
Manager for support engineers and members of overseas branches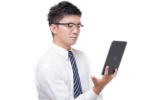 Staff Comment:
Network management system's development. Near Tachikawa Station!
こちらのポジションはビジネスレベル以上の日本語が必要です。
日本語のリーディング力のチェックもかねているため、求人内容は日本語のみの記載となります。
ご理解をいただければ幸いです。
This position requires Japanese language ability above business level.
For this reason recruitment details are in Japanese only.
We appreciate your understanding.
Job Description

通信インフラ構築に使用される通信計測機及び通信インフラの保守、運用管理を行うネットワーク・マネジメント・システムの開発、販売、並びに各種通信機器の開発、販売をしています。

General Info

Responsibilities

公衆網(携帯電話回線)用基地局のテスト機器のサポートエンジニアおよび海外支社のサポートメンバーの取りまとめ業務を行っていただきます。フィンランドやアジア圏への出張もあります。入社後はアメリカ出身の営業マネージャーの下についていただき、業務を行っていただきます。

Recruitment Requirements

1.ビジネスレベル以上の英語
2.ビジネスレベル以上の日本語
3.明るく、ポジティブな方

※外国人の方
・日本で働けるビザを所有していること
・ビジネスレベル以上の日本語力を有していること

Income

年収 3,000,000円 ~ 3,500,000円

Work Information

職種:翻訳, 通訳, ITエンジニア, スーパーバイザー, 技術
職種詳細:サポートエンジニア及び海外支店のメンバーの管理業務
勤務時間:8:45~17:30 月間平均残業数20時間
待遇:交通費支給(定期代月払い)・社会保険・研修(OJT)・ビザサポート
休日・休暇:土日祝
所在地:JR立川駅より徒歩5分
 
◇◆Please apply by using the form at the bottom of this page◆◇
※ Please understand that we will not reply if you don't follow or meet the requirements.
※ Please do not try to contact us through any means other than the form before we respond to your form entry. If you meet the requirements we will contact you.
ENT株式会社
* ENT Co. Ltd. is cooperating with Connect Co. Ltd. for recruiting opportunities.
* This position is under private recruitment. We will tell you the company name only when we do the interview.
※ We also check your Japanese level through your email correspondence. For positions that require Japanese please mail us in Japanese.
※ Unless specifically stated in the requirements, this position REQUIRES Business level Japanese. Please read all requirements carefully.