You are here
Restaurant Kitchen Staff Wanted: Major cities all over Japan: Regular Employee
Restaurant Kitchen Staff Wanted: Major cities all over Japan: Regular Employee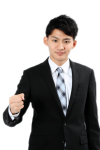 Staff Comment:
Work in a casual & stylish restaurant as kitchen staff or waiter/waitress
Let's work together in a casual and stylish restaurant.
We also have positions available for the Kitchen and Waiter/Waitress
******************
1 - Kitchen Staff
In this position, you will be responsible for the cooking flow of the restaurant.
Experienced people are welcome. For inexperienced people, we will teach you carefully from the foundation, such as how to use knives or the way we arrange everything.
◇Requirements
*MUST BE LOCATED IN JAPAN
*MUST have Japanese Language ability at a BUSINESS level
*MUST have a visa that allows working in Japan already
· People who are interested in cooking and want to learn more
· People who can work long term
◇Preferred skills
· Cooking experience
· Cooking experience at restaurant
· Those who have any type of cooking license are welcome!
******************
2 - Waiter/Waitress
You will be responsible for customer service and work related to store management.
Experienced people are preferred, but inexperienced people who would like to to work in a restaurant are also welcome.
******************
◇ Salary
Monthly salary 220,000 yen ~ (For people with work experience, 240,000 yen ~)
Transportation expenses (maximum monthly amount of 20,000 yen)
◇ Work place
Tokyo, Kanagawa, Saitama, Nagano, Kyoto, Osaka, Fukuoka, Nagoya
◇ Working hours
Shift system
· Morning / 9 AM ~ 5 PM
· Daytime / 11AP ~ 10PM
· Night / 10PM ~ 5AM
◇ Other
Annual holiday: 104 days
Bonuses: twice a year (from the second year on of joining the company)
Various social insurance etc.
ENT株式会社
* ENT Co. Ltd. is cooperating with Connect Co. Ltd. for recruiting opportunities.
* This position is under private recruitment. We will tell you the company name only when we do the interview.
We have a list of available positions be sure to check it periodically for new listings.
https://www.go-ent.net/en/current-job-openings