You are here
Sales manager needed for Luxury five-star Hotel
Sales manager needed for Luxury five-star Hotel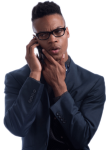 Staff Comment:
Work in a Dreamlike Hotel while enjoying a lot of benefits!
We are looking for a sales manager at a 5 star luxury hotel in Tokyo.
We are seeking someone who has rich sales experience and high communication skills.
◆ Details
Employment: Full-time
Position: Sales Manager
Job Description: Sales centered on domestic clients
Location: Suburb of Tokyo Station
Working hours: 9: 00 ~ 18: 00 (working hours: 8 hours per 1 day)
Salary: determined by considering experience / ability
☆★☆★☆★☆★☆★☆★☆★☆★☆★☆★☆★☆★
◆ Requirements
3 years or more sales experience in Japan
Business level Japanese ability (conversation, reading and writing)
Business level English ability (conversation, reading and writing)
Ability to operate computers necessary for business
Must have good communication skills and good at building relationships
Must be living in Japan
☆★☆★☆★☆★☆★☆★☆★☆★☆★☆★☆★☆★
◆ Perks
Full Social insurance
Transportation expenses
Full employee cafeteria (with meal allowance)
Bonuses: twice a year (paid in June and December)
Annual holiday: 114 days
Annual paid leave: 10 days in the first year
ENT株式会社
* ENT Co. Ltd. is cooperating with TOMO PARTNERS Co. Ltd. for recruiting opportunities.
* This position is under private recruitment. We will tell you the company name only when we do the interview.
* Please understand that we will not reply if you don't follow or meet the requirements.