You are here
Security Consultant Manager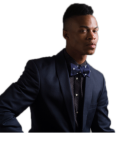 Staff Comment:
Unique experience in human security field!!
We  conduct surveys and provide other assessment services in order to  evaluate our customer's security status.
One project usually lasts for several months. Depending on the project, there are opportunities for domestic and oversea business trips.
■ Responsibilities
Examine customer's business environment and conduct survey to identify potential security risks.

Based on the survey's result, prepare a report, and make proposals on security system's enhancement possibilities.

Provide support for security system construction and security product installation
■ Recruitment requirement
MUST have Japanese Language ability at a BUSINESS level

MUST BE LOCATED IN JAPAN

MUST have visa that allows work in Japan already
Minimum of 5 years experience in the IT industry, possess fundamental IT knowledge (NW, Server, application development etc)

Experience in consulting field, or  experience in providing advices to solve clients' issues

English: Business-level, those with the ability to deliver excellent communication skill to customers, both written skill and face-to-face  communication

Those who are interested in human security and want to explore future career in this field
■Preferred Experience
Experience with UTM (Unified threat management) products such as Fortigate, Palo Alto etc

Experience with other security products such as WAF, EDR, SEIM
■Income
Annual income: 5,000,000~ 8,000,000 yen

Performance-based bonus available (based on 2017's performance)

Raised once a year (April)
■Working hours
09: 00 ~ 18: 00

Break time 1 hour

Break time available in the middle of the night  or on a holiday work day or on a transfer

In case of late night work or holiday work, it is possible to adjust your working hours between breaks, late night work, overtime etc.
■Eligible benefits
Transportation expenses (full coverage) / social insurance/ business trip allowance / retirement payment/ staff training courses/ qualification acquisition support system, etc.
ENT株式会社
* ENT Co. Ltd. is cooperating with Connect Co. Ltd. for recruiting opportunities.
* This position is under private recruitment. We will tell you the company name only when we do the interview.
We have a list of available positions be sure to check it periodically for new listings.