You are here
Smart Phone and Service Sales Wanted (Major cities all over Japan)
Smart Phone and Service Sales Wanted (Major cities all over Japan)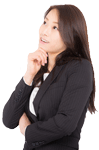 Staff Comment:
Start your Sales career now!
We are looking for people with experience in sales and customer service!
(Those without sales experience may also apply)
This mobile phone company has, in addition to strong power built by TV commercials and marketing, its strength in its in-house training and information sharing.
This company will support your growth with strong empathy to try to help you advance in your career.
◇ Job Description
- Selling Communication services, mobile phones and related services.
- Sales promotion and contract procedures at store.
- Other businesses incidental to these
◇Requirements
*MUST BE LOCATED IN JAPAN
*MUST have Japanese Language ability at a BUSINESS level
◇ Employment form
Sales contract employee
· Contract period: 3 months
* It may be updated, based on the work volume, progress status of work, ability, work performance, work attitude and management situation of the company.
* Initial contract only, possible to change 2 - 4 months.
◇ Work location
The locations are in 47 prefectures
· Mobile phone stores, electronics retail stores or mobile phone locations (direct management included)
◇ Salary
Hourly wage 1,250 yen ~ 1,600 yen
Monthly salary: 223,000 yen ~ 285,000 yen
(Includes overtime allowance equivalent to 13 hours a month)
※ Variable according to region · individual evaluation
※ Various Social Insurance
◇ Shift work
Based on working hours deformation working hours
In the range from 9 AM to 10 PM, work from 5 hours to 9 hours 30 minutes
※ 5 days / week including weekends and holidays
※ The working hours for each working day will be determined and notified by the company by shift work table by the end of the previous month based on the store situation.
Holidays "Other than Saturday, Sunday, and a public holiday, decided by the shift work schedule by the end of the previous month, notice
Annual holidays: 110 days (excluding paid vacation)
ENT株式会社
* ENT Co. Ltd. is cooperating with Connect Co. Ltd. for recruiting opportunities.
* This position is under private recruitment. We will tell you the company name only when we do the interview.
We have a list of available positions be sure to check it periodically for new listings.
https://www.go-ent.net/en/current-job-openings