You are here
TV program production staff position! Features business trips both domestic and abroad
TV program production staff position! Features business trips both domestic and abroad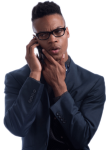 Staff Comment:
You can work in sports broadcast and music programs!
こちらのポジションはビジネスレベル以上の日本語が必要です。
日本語のリーディング力のチェックもかねているため、求人内容は日本語のみの記載となります。
ご理解をいただければ幸いです。
This position requires Japanese language ability above business level.
For this reason recruitment details are in Japanese only.
We appreciate your understanding.
Job Description

《語学を活かしたい方・スポーツが好きな方大歓迎です》
2020年東京オリンピック、パラリンピックを控え、益々スポーツコンテンツへの需要は高まっております。
動画や映像を制作する技術を身に着けることは、ご自身の一生の宝になると思います!
現在就業中のスタッフもほぼ皆未経験からのスタートです。
一緒により良い番組を作りましょう!

General Info

Responsibilities

主にスポーツ中継番組や歌番組などで、選手の試合情報や歌詞をリアルタイムにテロップ(文字情報)をオペレートする、番組スタッフとしてのお仕事です。
未経験からスタートしたスタッフが活躍しております。機材の使い方から丁寧に指導いたしますので、ご安心ください。
国内外の出張もございます!
勤務地は、都内各局テレビ局、スポーツ競技会場(海外含む)、赤坂本社(駅より徒歩1分)です。

Recruitment Requirements

必須・ビジネスレベル以上の英語力を有していること
今活躍しているスタッフもほとんどが未経験からのスタートです!
語学を活かしたい方やスポーツが好きな方にはピッタリのお仕事です。

※外国人の方
・日本で働けるビザを所有していること
・ビジネスレベル以上の日本語力を有していること

Income

月給 220,000円 ~

Work Information

職種:事務, ディレクター
職種詳細:テレビ番組制作スタッフ/スポーツ中継や歌番組担当
勤務時間:海外のスポーツの生放送を扱うこともあるので、深夜帯の勤務もございます。
一例を紹介します。
①9:00~18:30の場合
9:00 現場入り、準備
10:00 放送開始
13:00 昼食
17:00 番組終了
18:30 翌日準備

②22:00~9:00の場合
22:00 現場入り、準備
5:00 放送開始
8:00 放送終了
9:00 撤収、翌日準備

待遇:交通費支給(1ヶ月5万円まで)・昇給あり・賞与あり・社会保険完備
休日・休暇:週休2日制・有給・リフレッシュ休暇・年末年始5日・夏季休暇9日・年間休日118日
所在地:東京都港区赤坂
 
◇◆Please apply by using the form at the bottom of this page◆◇
※ Please understand that we will not reply if you don't follow or meet the requirements.
※ Please do not try to contact us through any means other than the form before we respond to your form entry. If you meet the requirements we will contact you.
ENT株式会社
* ENT Co. Ltd. is cooperating with Connect Co. Ltd. for recruiting opportunities.
* This position is under private recruitment. We will tell you the company name only when we do the interview.
※ We also check your Japanese level through your email correspondence. For positions that require Japanese please mail us in Japanese.
※ Unless specifically stated in the requirements, this position REQUIRES Business level Japanese. Please read all requirements carefully.