You are here
Wanted Japan B2B sales staff for a smartphone payment gateway
Wanted Japan B2B sales staff for a smartphone payment gateway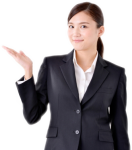 Staff Comment:
Great Company with a Great Goal: realize "A world where your wallet is not needed" now!
We are looking for sales people that can make proposals and sales introductions for a "Smartphone Payment Gateway" intended for restaurants, retail stores, etc.
Our goal is to realize "A world where your wallet is not needed" and would like those who can help us towards that goal.
Since this company has a training system after you join, even those with no experience can apply.
◇Duties:
· Hearing the issues and troubles of customers
· Explaining what "Smartphone Payment Gateway" is to customers
· Introducing successful cases, data and other details to customers
◇Requirements
*MUST BE LOCATED IN JAPAN
*MUST have Japanese Language ability at a BUSINESS level
*Those who want to challenge new things and want to grow.
*Those who are interested in Internet reservations, online shopping, and are using these kinds of things on a daily basis.
◇ Good points
· Healing issues and troubles, talking with customer about the policies and personality of the store, it can be fun to support customers increase their sales.
· You can acquire sales skills.
· Since it is the start-up period of new business, you can start and grow with many colleagues at the same time.
◇ Recruitment locations
· Sapporo · Morioka · Sendai · Niigata · Kanazawa · Takasaki · Saitama · Tokyo · Yokohama · Shizuoka · Nagoya · Kyoto · Osaka · Kobe · Okayama · Hiroshima · Takamatsu · Fukuoka · Kagoshima · Naha
◇Job position
Payment and compensation details
* Principle updated in a six month interval (Details are explained at the time of screening)
* There is a chance of promoting to a regular employees based on achievement, contribution etc.
Monthly salary 220,000 yen + start-up allowance of 50,000 yen (until September) + bonus twice a year
* Other than Tokyo, Yokohama, Saitama, Nagoya, Kyoto, Osaka, Kobe, the monthly salary is 200,000 yen.
* We will separately provide overtime allowance.
* We plan to move to incentive system after October.
· Commuting allowance (up to 150,000 yen monthly),
· There is a regular employee apply system
· 10: 00 AM ~ 6: 45 PM (7 hours 45 minutes in actual operation)
· Full weekly holiday system (Saturday and Sunday ※ 1), Holidays, New Year's holidays
· Maternity and paternity leave
· Over 120 days of annual holiday
· Social insurance included
ENT株式会社
* ENT Co. Ltd. is cooperating with Connect Co. Ltd. for recruiting opportunities.
* This position is under private recruitment. We will tell you the company name only when we do the interview.
We have a list of available positions be sure to check it periodically for new listings.